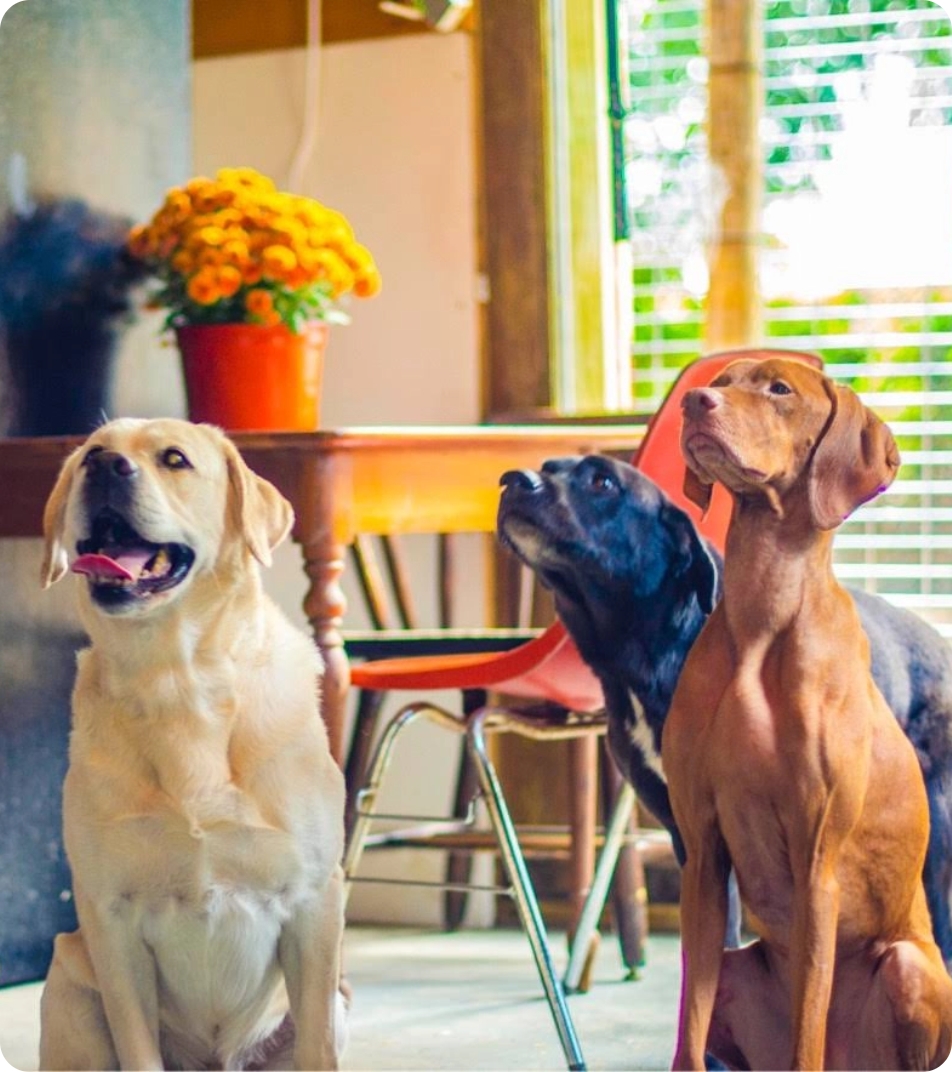 Since 2005, Glencadia Dog Camp has provided transportation and boarding for over 40,000 individual countryside dog vacation experiences. On 20 fenced acres, two ponds, and a massive, open, heated/central AC, 6000sf renovated insulated barn, we #letthedogsout like no one else. Members receive frequent updates in their individualized photo/video galleries and message thread in our customized dog boarding and communciation application. Our unique QR code dog tag integration speeds communication between kennel staff and dog owners without regard to geography.
Pick up and delivery in Manhattan on our regularly scheduled dog van routes is free, or costs little for those just outside the core area. Our AI-planned routes provide superior convenience at low rates. While we provide more free play, excellent low-cost customer service and delivery, and customized, user-friendly technology for dog updates, yet our prices are actually significantly lower than any comparable service. Glencadia specializes in making New York City dogs and their owners happy.
Reserve Now
Our
Team
Glencadia has a team of 12 to 14 staff people at any given time. The longest serving member of the team, other than the owner Will, is Garry Daury, 12 years at dog camp, husband to Bobbi, listed below. He's a little camera shy and doesn't normally deal with customers, but if you come here to the gate he's as likely as anyone to open it for you. Some of the drivers you will know if you use the delivery service. You may well run into some other of the team, but here are a few of us anyway.
Visiting
Us
Customers can come to the gate to drop off or pick up dogs Tuesday, Wednesday and Friday from 9 AM to 3 PM and Monday, Thursday and Saturday from 9 AM to noon.
If you would like a tour of the facility, please schedule a time between 11 AM and 3 PM on Tuesday, Wednesday, or Friday or from 10 AM to noon on Saturday.
Tours are booked separately in 15-minute intervals (and you can pick up or drop off a dog while doing a tour).