October 16, 2023
Spa Getaway
By
glencadia2
Uncategorized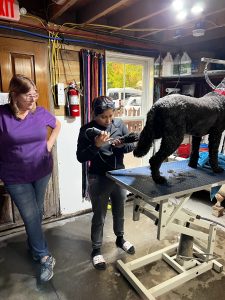 We now offer grooming to boarding reservations. Even better, we offer Spa Getaways.
For less than grooming and one day of doggie daycare in New York City, we will come to your house on Monday or Thursday evening, pick up your dog, take your dog to the country to play for three days and enjoy some recreation and socialization, and bring your dog back groomed, brushed out, and pedicures (depending on the package you select).
If you'd like, select a package that also includes our Farm-to-Bowl chef-made food for dogs.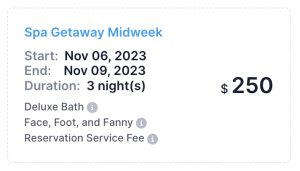 Spa Getaways are grooming-centric short-stay packages that allow dogs to have a fun country romp and return to the city all styled up. The Mid-Week Low Season Spa Getaway – our least expensive option – is only $250: Monday-Thursday, three-night stay, free van pickup and dropoff (NYC and Brooklyn), deluxe bath, Face, Foot, and Fanny groom included.
Log into your Glencadia account or create an account with one click through your Google or Apple account, then select Reservations > Packages to see all the options.
You don't have to travel to book a spa package. At $250, you get door-to-door service, grooming, and three fun days in the country for your dog at the price of one groom and maybe a daycare stay in the city. Let your friends know about it too and earn $150 each off your next stay with a referral code – making the Spa Getaway even cheaper.
Other grooming services (deluxe bath, or groom) can be added to existing, new, and current reservations. Log into app.glencadia.com and click to add grooming.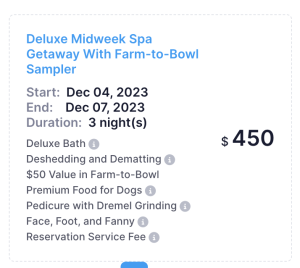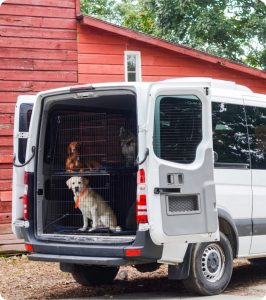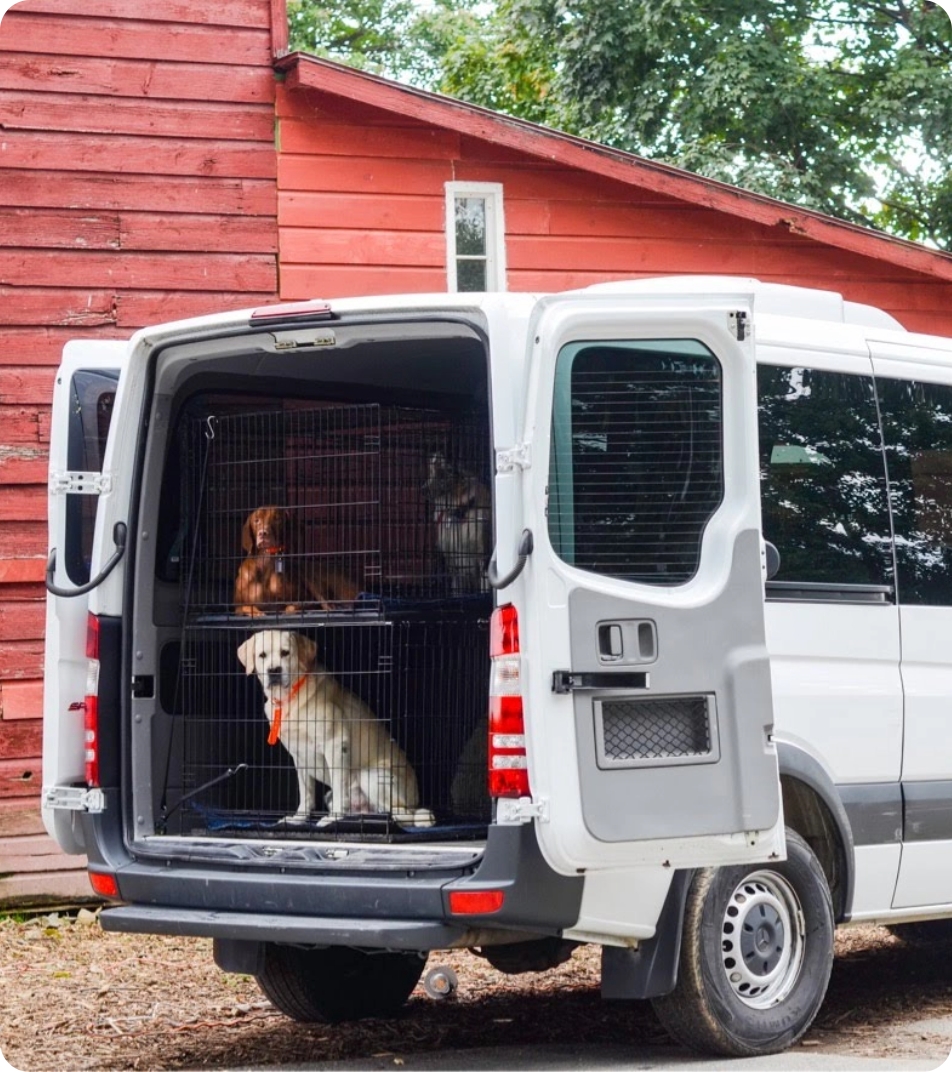 Thank you as always for sending your dog to camp. Hope to see you soon.
Spa Getaway – Mid-Week Low Season
$250*
Monday-Thursday, three-night stay
Daily photo updates on your personal portal on the app
Free Van Pickup and Dropoff (NYC and Brooklyn)
Deluxe bath
Face, Foot, and Fanny groom
Spa Getaway – Mid-Week High Season
$400*
Monday-Thursday, three-night stay
Daily photo updates on your personal portal on the app
Free Van Pickup and Dropoff (NYC and Brooklyn)
Deluxe bath
Face, Foot, and Fanny groom
Spa Getaway – Weekend Low Season
$400*
Thursday-Monday, four-night stay
Daily photo updates on your personal portal on the app
Free Van Pickup and Dropoff (NYC and Brooklyn)
Deluxe bath
Face, Foot, and Fanny groom
Spa Getaway – Weekend High Season
$500*
Thursday-Monday, four-night stay
Daily photo updates on your personal portal on the app
Free Van Pickup and Dropoff (NYC and Brooklyn)
Deluxe bath
Face, Foot, and Fanny groom
*Does not include tax, intact dog, insurance, or medicine fees
Team Glencadia
Voice/Text : 518-294-4343 or 866-508-5704
Email: support@glencadia.com